went shoppin with my mom yesterday
she got me a purse for christmas
it's a simply vera purse I thought it was nifty. even though i am currently using my coach purse and have another coach purse still in it's box not used lol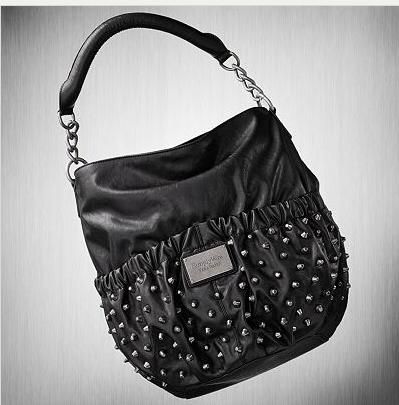 this is the one i got the juny studded bucket bag
on another note I had to cut down my nails :( the naail i broke monday broke off again and i wasn't even gonna try patching it or whatever it was a lost cause. I left a bit of white tips well except for the broken pinky which when it broke it bled.
Now I just need to get my nails growing again. maybe I'll take pics of the progress... give me something to do lol
next week I am off of work. It will be nice the last time i had time off i really didn't have any time off since i was watching Evan almost every day. this time I have NOTHING going on.